The Taskers Trophy funds will have an immense impact on Junior golf in Nottinghamshire.
We will be able to provide extensive coaching from our Professional Richard Strange throughout the winter and into the new season
We will be able to encourage more juniors to play and enjoy the game of golf
We will be able to provide extra competitions for these girls
We hope to educate girls to be active, honest, punctual the list could go on!
Our focus for next year, whilst still working on stroke technique and match play will be to concentrate on
The understanding of rules
The mental attitude needed to control emotions and be successful
Essential etiquette to uphold the high standards of the integrity of our game
The different playing formats and how to adapt your play
The above will be delivered by our Professional Richard Strange who will attend courses with England Golf and deliver to the girls to achieve this result. To assist with this programme other qualified adults will be used.
This coaching would not be possible without your funding.
We measure the success of our programmes by looking at the following outcomes:
To attain more success in the Inter-County matches Both scratch and handicap
To have more girls confident in the rules
To have a better understanding of the mental attitude needed to be successful
To be more confident in delivering after golf speeches
For girls to have the confidence and ability to enjoy the game of golf
Early Spring will see the on course development of rules, match play formats. Spring into Summer will be stroke development on the driving range and on course coaching.
We were delighted to receive the funding for the development of our Nottinghamshire Junior Girls. This made it possible to achieve with the help of our Pro Richard Strange, a significant reduction in handicaps, a great team spirit and successful match results.
With last years Taskers Trophy funding, we were also able to offer all girls in Nottinghamshire the opportunity to attend County coaching.
Nottinghamshire County Golf wishes to increase the participation of girls in golf. The girls will feed into the County first and second teams;
This year 3 played for the first team and 1 for the second team. That girls are confident playing on their own knowing rules and having good on-course etiquette.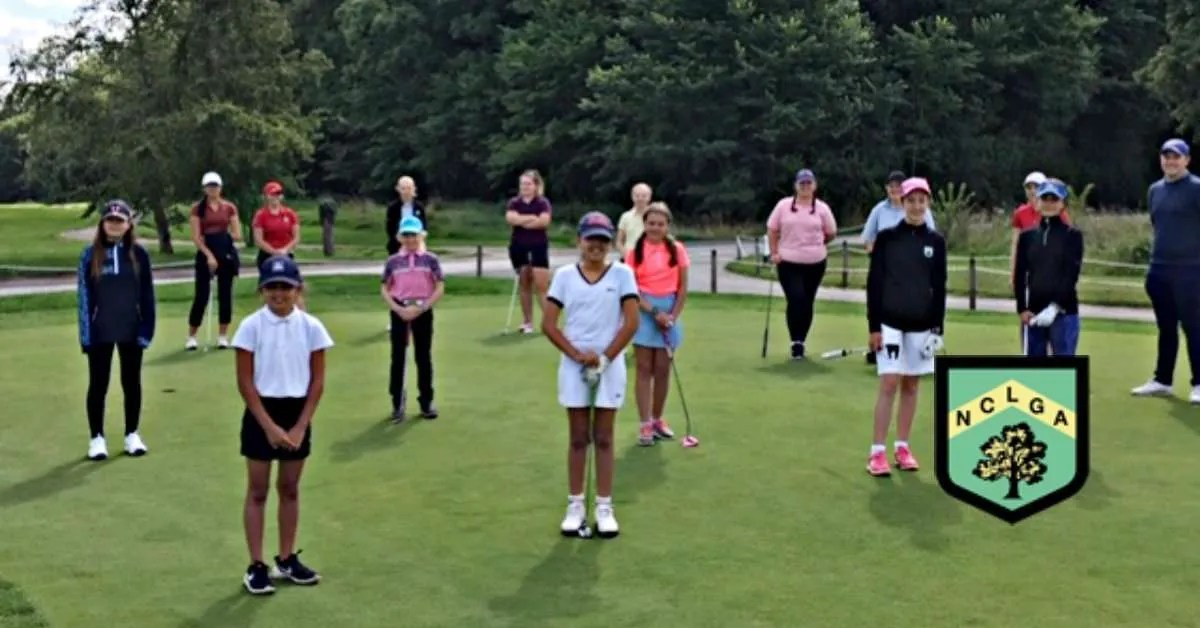 Susie Taylor - Junior Organiser - NCLGA