My first comment about this match is to congratulate Ashbourne Golf on the facility's they offered us on our arrival, driving range with free practice balls along with a warm welcome from the captain John Taylor, they also allowed our team a courtesy round the week beforehand.
Walking down the 18th fairway with both teams looking on asking the state of our game, then being told that the match result depended on this match makes you realise how sometimes you can find that bit extra to put a smile on your teammate's faces. My opponent Simon had played some very good golf to take it to the extra hole,
But it just happened to be my lucky day when the ball found the cup for a winning birdie.
Like all sporting events, there can only be one winner and as delighted as I was when it dropped in the hole my thoughts went to my opponent knowing how I would have felt had it been the other way round. Thank you again, Ashbourne for a most exciting days golf and sincere commiserations.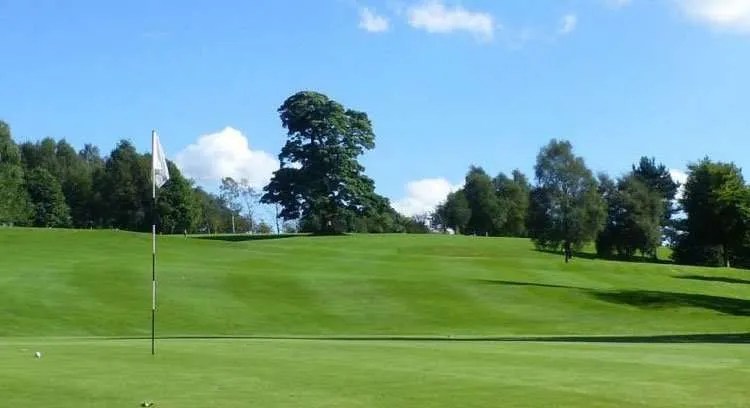 Len Woodward - Uttoxeter AMy