The 'Pink Ladies' were delighted to return to Lingdale to play against Lees Hall in the semi final – the course is so pretty and presents really well so thank you to Lingdale for hosting us.
The ladies from Lees Hall were a pleasure to compete against and their caddies – mainly husbands/partners were all a joy to walk around with.
As is usual with this competition as soon the match is at 2 all that's when it becomes exciting and the nerves begin to jangle as the players start to complete their matches. Fortunately, there were no additional nerves for any player to go down the 19th and we were delighted to take the match 4.5/2.5.
Bizarrely we now have to play Lingdale in the final at Beeston Fields having beaten their 'A' team in the earlier rounds and played at their club in the semi final.
With a euphoric team, it was back to Little Aston for customary 'pink bubbles'. Here's to the 26th of September!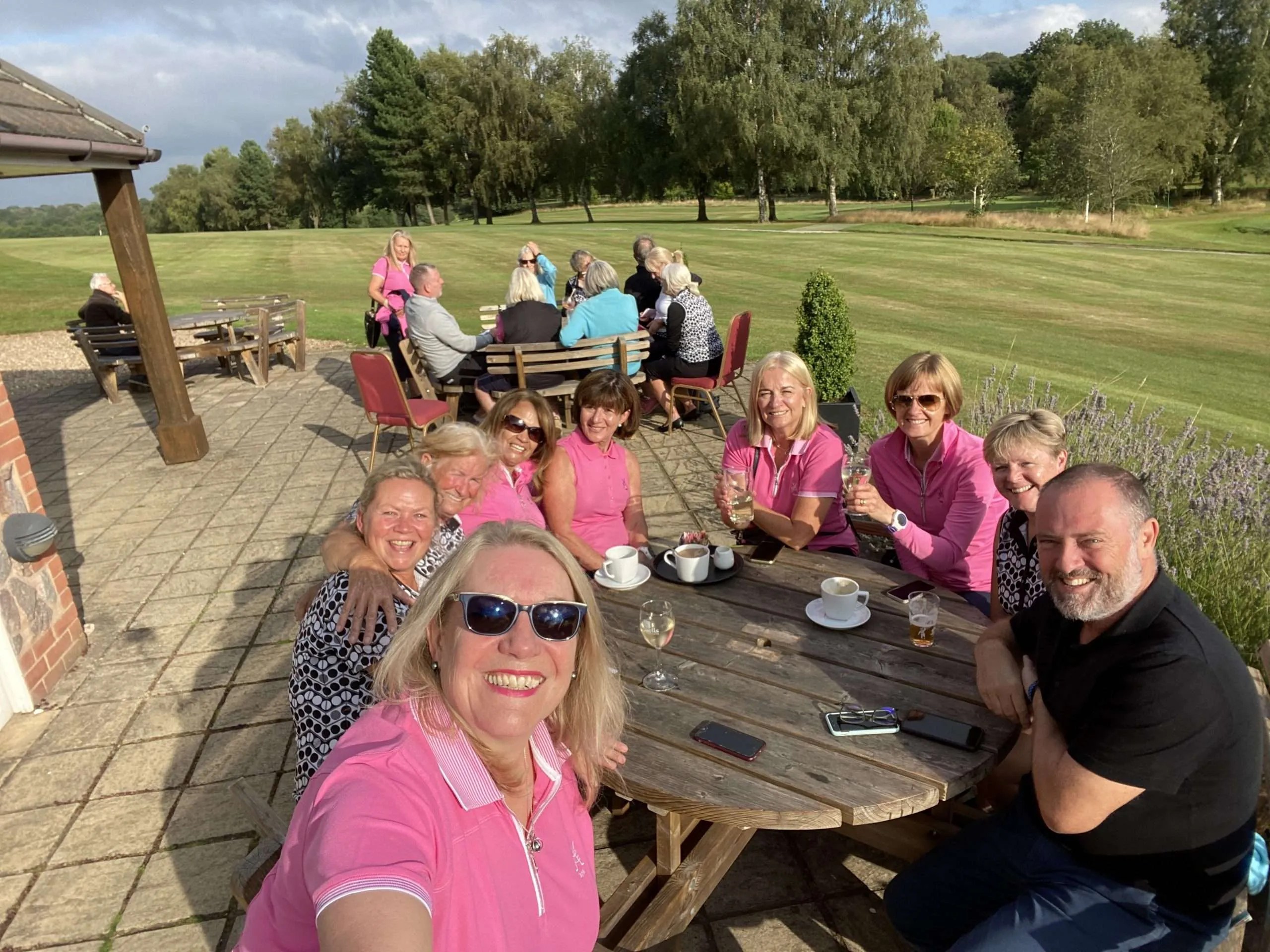 Jilly Cosgrove - Little Aston